Hail to the King Vol 21 – Cycle of the Werewolf/Silver Bullet (1985)
So this month there's been a slight change of plan. I was originally going to do Gerald's Game, which, while a really good book, I felt was too heavy to double bill with last month. So while looking around for other adaptations, I thought, "Who never fails to deliver?" Then it hit me: Gary Busey. We're going Silver Bullet/Cycle of the Werewolf, motherfuckers.
The Novella
So this is Steve's first and only straight-up werewolf story. It's surprising that being known as "the horror writer," we saw so few trips to this well throughout his career. Themes of supernatural transformation run through a lot of his work in stuff like The Shining or Christine, but having consumed a lot of his work in these last two years, I'm hard-pressed to find a werewolf in the lot. You could argue that this story, like a lot of his early work, was all leading up to IT: idea of kids bonding to take down a monster that no one else sees or believes in. The silver bullet aspect of it lifts almost wholesale for IT with Ben and his silver dollars. Except rather than only hurting the monster because the kids believe in it….. wait I just thought of another King werewolf. In the basement of Neibolt Street Richie sees It as a werewolf in a letterman jacket because of his love a B-movie horror. I stand corrected.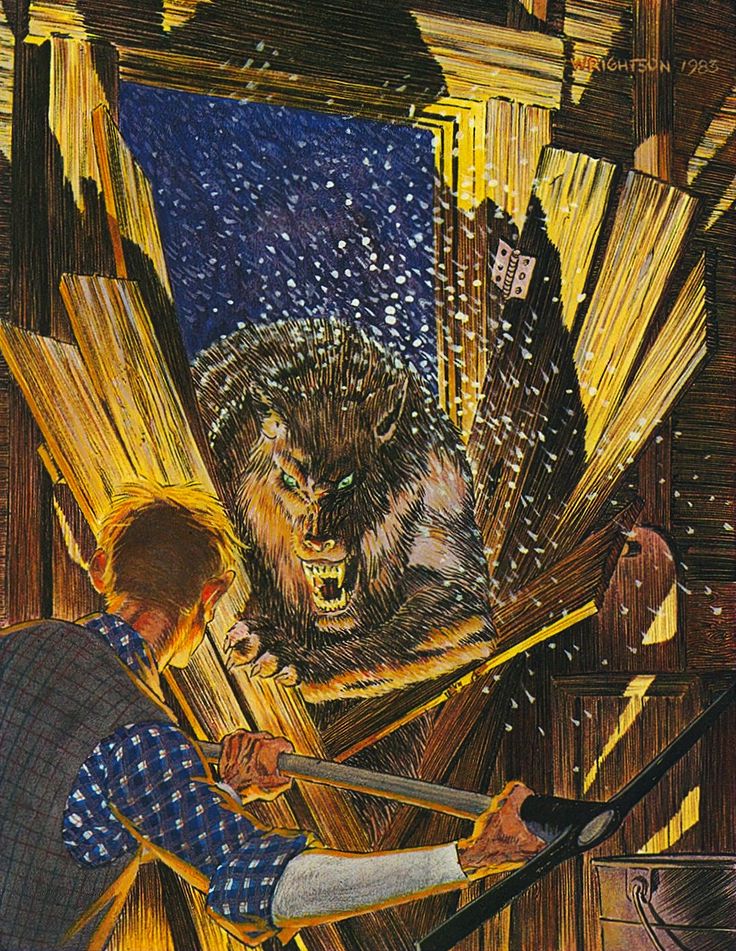 The book is broken up into months of the year, each one functioning almost as a small vignette of a person being stalked and then killed by the werewolf. Syncing up with the cycles of the moon… pretty clever Steve. It largely plays out like the beginning of every episode of Six Feet Under: you meet a character, see a little window into their lives, then BOOM werewolf (there wolf) attack. Rise and repeat for the first part. But as things move on, the story starts to take shape about the one young boy who can see the truth in all of this. I feel this is more setting up for what King will do three years after this in It, but at least in this instance, the town is aware there is a killer on the loose rather than remaining blind to it.
Our old theme of Steve vs religion rears its head again. This time with the not-so-subtle message that the religious person is the most dangerous one to the this small town. You get echos of Father Callaghan from Salem's Lot here, but this time the character doesn't fuck off on a bus and never have their plot line resolved (I'm aware he comes back in The Dark Tower series, but having a character just walk off and disappear for 20 years of writing isn't exactly great story telling). King plays with this selective view many religions have, in this case the priest can't kill himself as it's a sin but can commit murder.
Connections
Desperation – Bernie Wrightson is referred to – he was the artist for this book.
The Movie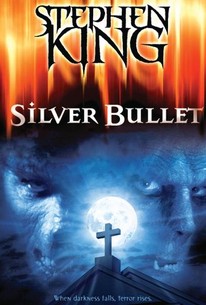 Let's take a moment to look at how the movie handles the physical object of a wheelchair. One of our leads is in it most of the movie, but the sound design has put upon it what can only be described as a motorcycle roar. Not to mention the little tractor trailer they pull it around in and leave outside. This movie is set in 1976; there was a fuckin' gas crisis. Someone would have stolen that shit. This movie really has it out for wheelchair users worse than Mac and Me:
The deaths in this film aren't exactly scary, or creative, or interesting but… they're there I guess. There is that one great Alanis Morisette moment where the woman tries to kill herself but gets attacked by the werewolf: "It's like a lycanthrope attack, when tryin to O.D. on pills." The main focus here is on the creature and not the deaths. I'm not sure if that's down to MPAA cuts like the later Friday the 13th films (pour one out for the sleeping bag kill being mostly removed from Part 7) or just that the director and King acting as screenwriter didn't feel the need to expound on those points. Most of the victims have one scene of set up before they're bumped off, with the obvious exception of town sheriff Terry O'Quinn. It's always a trip to see John Locke with hair in 80s movies. The only thing that would make it better is if they brought his character back in a sequel somehow but played by Robert Wightman (one for the Stepfather fans, yes… all three of you).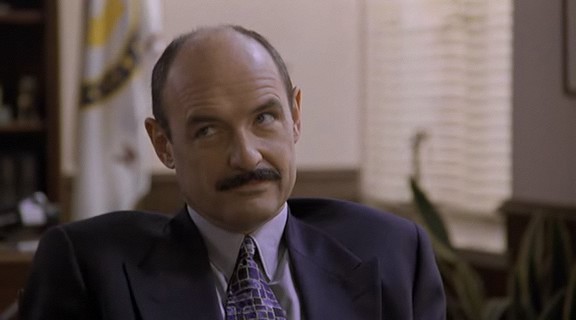 I will give this movie the creature effects. The werewolf transformations are striking, from a whole church transforming to just Big Ed (yeah, I can't remember his character name, could look it up right now, not going to). This is largely due to the contributions of Carlo Rambaldi: he also designed ET and the aliens in Close Encounters, plus did the effects for the original Alien and Possession (side note: if you haven't seen Possession, seek it out. Andrzej Zulawski film from 1981. Fantastic metaphor for mental illness through a "demonic" possession. With some really good creature design too from Rambaldi.). While it doesn't have the bone-snapping pain that comes from something like An American Werewolf In London, this film has a different approach to the idea of the Werewolf. It's not brought on by the full moon, but gets stronger with the moon becoming more full.
The werewolf is played by Everett McGill, aka Big Ed from Twin Peaks. He plays the role well in that there is never a real reveal that it's him, or should I say that you are never thrown off the scent. He comes off as strange and squirrely in several scenes, so the movie trusts that you understand that he's not quite right. Plus when he dons that eye patch later in the movie, he becomes a combination Big Ed/Nadine tribute. All that's missing is his patent on silent curtains.
Why did this film have narration to bookend it? Is the sister talking to her brother directly? Is the brother dead? Is she telling someone else the story? If shes telling someone else the story, how are we seeing scenes from the Big Ed's perspective? How did they explain the dead priest in their TV room? That level of mutilation would make Jeffrey Dahmer blush. How did they explain the fucking hole in the side of the house, all the wrecked shit, and why the kids wake up screaming in the middle of the night for the rest of their fucking lives? Gary Busey got a scratch  – is he meant to be a werewolf now? Will people not question what happened to the town priest? Why hadn't the priest gone on a killing spree before? Had he just gotten to town? Is he the only priest to mysteriously move from town to town because of…. well you know where this is going.
Finally let's take a moment to marvel at the performance of the real star of this movie, Gary Busey…. that is all I will say on the matter.
Next time: There's a new sheriff in town and his name is… Detective Whiskers.